You've probably heard a lot about futons, but do you actually own one? Enjoy the comforts of classic oriental design while you sleep.
Futon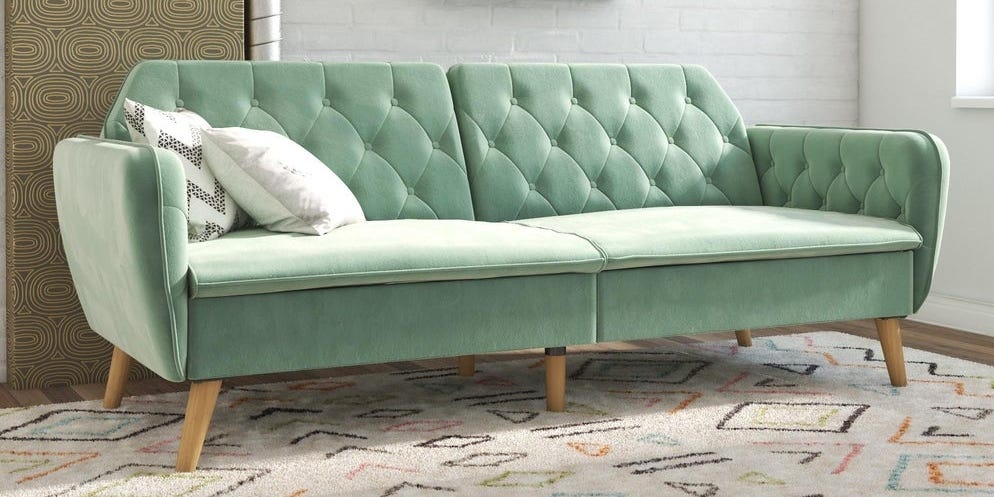 There are various ways to design our house and, in response, we are practical and perfect for each event that comes our way, and what better way to do this than to have a futon at home.
For those of you who don't know it, a futon is a sort of mattress that forms a Japanese bed. An extremely thin mattress is laid out on a wooden platform that is either screwed into the ground or placed directly on top of tatami flooring. The futon, a centuries-old Japanese invention, embodies the best of all the East has to offer.
Futon decoration

Japanese futons are low, about 5 cm. thick and have an outer cover, the stuffing is cotton, normally folded and placed in a closet during the day enabling the tatami to breathe and therefore being able to utilize the space for other uses. Futons should be aired in the sun periodically, especially if they are not removed throughout the day.
Futons have been westernized throughout Europe, yet they are nonetheless distinct from their Japanese counterparts in various aspects. Cotton and latex are common fillings, but they can also be 100% latex, making them more like standard mattresses in size and thickness.
They are frequently put on a frame that may be used for two purposes: as a bed or as a sofa. Futons have been more popular as a multipurpose piece of furniture because they allow homeowners to have a stylish low sofa in their living room while also serving as an improvised bed, and because they provide a refined zen aesthetic to their houses from a purely cosmetic standpoint.
Futon tatami bed
The futon is the best nighttime support for the spine, because of its properties, it has a fantastic point of contact with the body, extremely difficult to overcome by another mattress that exists today. Innumerable benefits come with owning a futon over other types of furniture.
It allows us to easily convert our favorite living area into a guest room by rearranging the furniture to best fit our needs at any given time. Due to its design, it goes entirely unnoticed. Thanks to the interplay between the fabric of the futon and the wood of the framework offers us a warmth in the atmosphere without equal.
Interesting fact: the futon runs the danger of becoming too hard, especially owing to an excess of retained moisture, generated largely by sweat and the absorption capacity of cotton, therefore it requires little care, ventilation is vital.